WHY enrol on our training?
At Moderation Gateway we believe that training is all about encouraging people to be the best they can be. Moderation Gateway paves the way for Content Moderators wishing to enter a growth industry. Both experienced content moderators and those who are complete novices can benefit from our course, as well as moderation and social media agencies who employ content moderators and need to save time and money; making sure their staff are qualified and meet industry specified standards.
With our recognised Moderation Foundation Training certificate the sky is the limit for ambitious content moderators who really want to 'get on' and take their careers seriously. Our goal is to equip moderators with proven skills and confidence to ensure proficiency and success in their careers.
Moderation Gateway offers benchmark courses in online moderation through quality training, value for money and best practice knowledge.
Moderation Gateway believes that training is one of the key components needed to excel in a vital and increasingly important industry. We are proud to be part of the moderation industry that works so hard to protect online users. Supported by some of the biggest names in the industry. Our training shows your commitment to best practice and excellence. Get your application noticed.
We see content moderators as having a vital role in today's online world. We believe they are the online prefects that help make the Internet a safer and healthier place.
THE FUTURE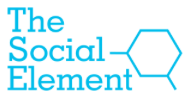 Our training has been developed with guidance and endorsement from The Social Element one of the world's most respected global social media management agencies. Founded in 2002 and staffed by over 400 trained professionals, The Social Element provides multilingual community management and moderation in over 50 languages, as well as social media consultancy and social media crisis communication training. The Social Element work with some of the world's best-known brands and leading digital agencies and is proud to be a member of the Internet Watch Foundation and the UK Council for Child Internet Safety.
It is with this expert experience and hands-on moderation knowledge that we are able to offer robust and carefully created training. The Social Element has embraced this training as it sees its position within the moderation industry as a driving force for best practice and industry recognised standards. The Social Element has contributed the expertise of its staff to ensure that the training is current and reflective of the issues facing moderators of online user-generated content today.
Moderation Gateway is registered under the UK Register of Learning Providers (UKRLP).